Welcome to San Graal!
Alchemy | Holy Grail Mythology | Sacred Geometry | Earth History
Sangraal is derived from San, from Sanctus or Saint, and Graal, the Ketlic word for Vase.
Sangraal = Holy Grail

This site is a fan site paying homage to the original authors who shared their amazing insights, research, and philosophies.
As LONG TIME fans of their original site, we have done our best to rebuild their website so you can enjoy their works as we have over the years.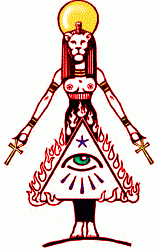 This web-site was created to honor the creative side of Sekhmet, the lioness-headed Goddess of ancient Egypt whose many titles and names include: "Mother of Images," "At Whose Wish the Arts were Born," "The Source," and "Beautiful Face, Image most Beloved by Art."...
MasonCode.com – Gematria, Freemasonry, and numerology.
FermisParadox.com is related to the discussions on this site.
The quest for the Holy Grail is the ultimate adventure and would make a great Dungeons & Dragons module! Visit DnDAdventure.com for free Dungeons & Dragons resources and downloads.
Or if you prefer adventuring online, check out Tales of a Priest which gives tips for the playing a priest character in World of Warcraft.
If you enjoy watching online gaming and eSports, find out how you can bet on eSports at https://freebetpromocode.co.uk
For more thought provoking articles, check out http://www.unrealities.com
Read about real scientific breakthroughs in nanotechnology at CMPND.org, the Center for Multifunctional Polymer Nanomaterials and Devices.